Master of .Domains // Bill Kronholm
Bill Kronholm
Project Lead: Whittier.Domains
Associate Professor of Mathematics and Computer Science
Intern: Aaron Dodds
William Kronholm is Associate Professor of Mathematics and is currently collaborating with Aaron Bocanegra (SCI-Arc) on an interactive math/art project (working title "Homology Project") where techniques and results in Applied Algebraic Topology are used to collect geometric information from a sensor network, which are then fed back into the exhibit to affect the environment.
Learn more about Bill at his Faculty Page, his website, or find him on Twitter as @frivolousaxiom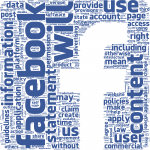 Terms of Service: the important agreements we make with countless apps and web services but never actually read. I decided that word clouds ...