Director // Andrea Rehn
Andrea Rehn
Director, DigLibArts
Project Lead: Interactive Scholars Archive
Professor of English
Interns: Jenna Gelinas, Priscilla Villa, and Christopher Espinoza
Andrea Rehn is Associate Dean, Professor of English, and Director of the Whittier Scholars and Digital Liberal Arts Programs. Her research and pedagogy are based in a commitment to feminist and postcolonial studies. Her own digital pedagogical practice arose organically through her joy in project-based collaborative learning. Exploring, extending, and experimenting with critical (digital) pedagogies suitable for the liberal arts classroom has become one of her central scholarly interests as well as her mode of teaching.
Her current research, supported most recently by a Visiting Fellowship at University of Southampton and Chawton House Library in Spring 2014, focuses on a material history approach to understanding Jane Austen's readership in the early- to mid-nineteenth century.  Andrea is also co-Editor of Victorian Poetry and Poetics in Context, a cross-institutional wiki hosted by Alison Chapman at University of Victoria. She has published on Conrad, Kipling, Isabella Bird, Jane Austen, and digital pedagogy. 
Learn more about Andrea at her faculty page at English Language & Literature, on the Whittier Scholars web hub, or (sporadically) on Twitter as @Profrehn.
What is digital well-being, and how does it relate to the liberal arts? Digital well-being can be defined as the ability to define and develop a ...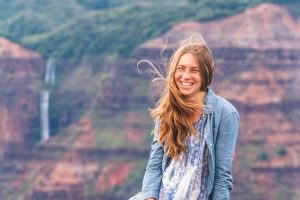 DibLibArts welcomes Shannon Julius, GIS Analyst for the City of Whittier, to campus to offer an introductory workshop in GIS analysis and ...